upgr4de your sust4inability perform4nce.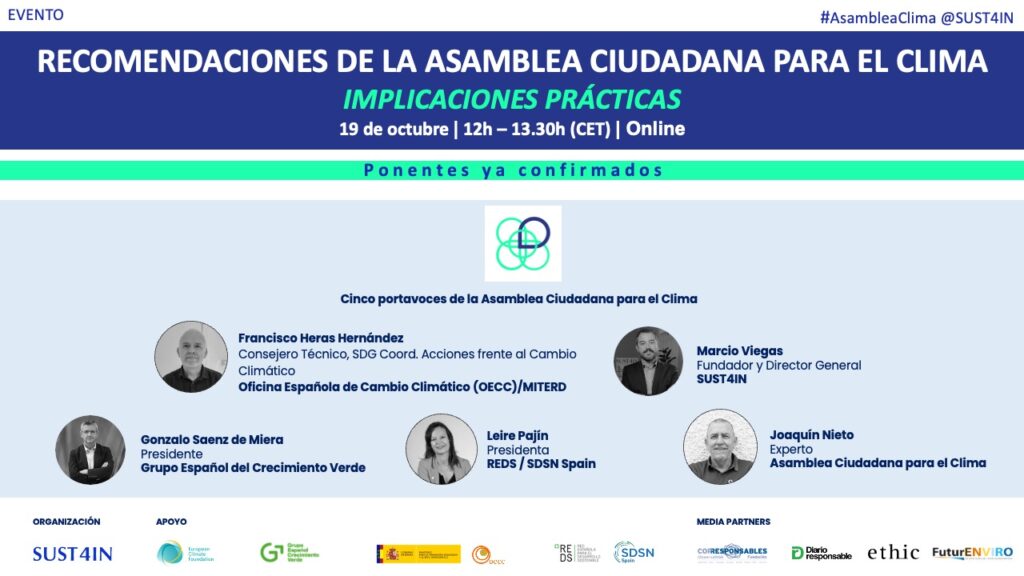 La emergencia climática es el mayor reto al que se enfrenta la humanidad, con impactos ya perceptibles y de largo plazo para las personas, el medio ambiente y la economía.
El objetivo de este evento es presentar y discutir – desde un punto de vista práctico – las recomendaciones de la ACC con un amplio público, especialmente empresas, inversores y trabajadores.
SUST4IN, sustainability experts, has hosted the event "Net Zero Metrics and Reporting: how to respond to investors and other stakeholders" during the Make Climate Action Everyone's Business Forum, organized by the International Chamber of Commerce (ICC) at COP26.
The key purpose of SUST4IN is to kindly push and strongly support our clients on their sustainability journeys with innovative information, consulting, training and assurance solutions.
We firmly believe that sustainability is – in addition to a big responsibility – an enormous opportunity for our clients and the whole society to live in a better planet.
We are a network of expert professionals on sustainability.
We are a network of experts professionals on sustainability.